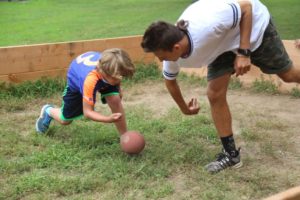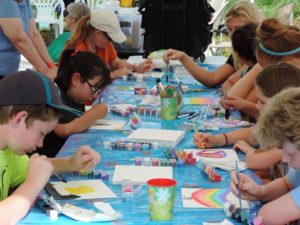 Every year we invest in our young people's faith development by hosting Traveling Day Camp. We firmly believe that our partnership with Heartland Camp is capable of impacting the lives of children and their families in Fort Scott and the surrounding areas. Relationships are built and lives are changed in our Christ centered program.
This year, Traveling Day Camp is coming to First Presbyterian Fort Scott during the week of June 26-30! We are offering this exciting program in partnership with Heartland Camp. All children who have completed K-6 can enjoy this week long, full day camp held right here at our church. A new PreK-K program is added for this summer, so no child will be left out! Bible stories, worship, games, arts and crafts, slip n' slide, archery, fellowship, (insert if you will have horses) and so much more! The theme for the week is "Courageous Faith: It's time to give God everything."
The cost for the week is $60, and scholarships are available. This covers all weekly costs INCLUDING daily lunch. Brochures for registration are available now online and from the church office. Heartland staff will come to help run the program. We need help from the congregation to provide snacks and lunch for campers and staff each day. If you can help in any way, please contact Alesha, or sign up at the church.
Scholarship Application
PreK-K Registration Form
Register for 1st-6th grade at the Heartland Day Camp site.
REGISTER NOW Pay Online – $60/child